D'Artagon
page 2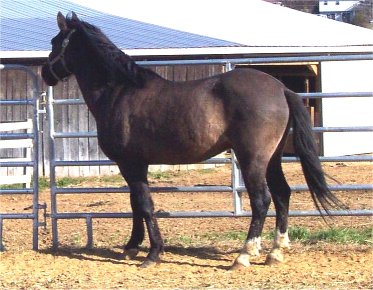 Another new home for Dar after only a week with his 'girl friends'.
Here he is in a round pen so he and the other pasture horses can get used to each other.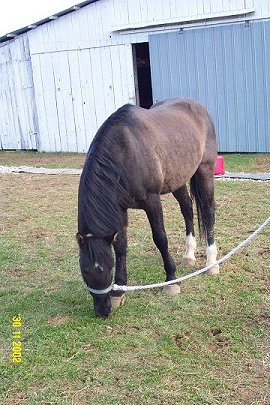 You can see his old hoof injury. A corrective farrier will be trimming Dar's hooves soon.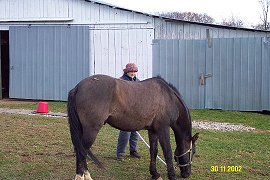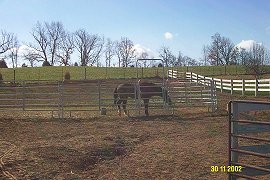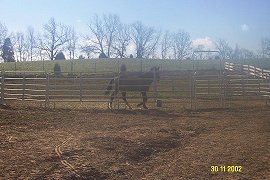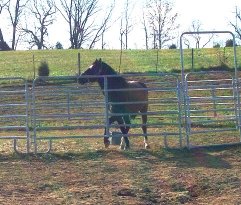 Dar is impatient to be out with his new friends.
He stayed in the round pen just ~a day and then he went out to the pasture to play with his new friends and run off all his pent up energy. Dar won't be ridden much until the weather warms up and he becomes accustomed to his new home. Dar's hooves need trimming first, as well as to become used to everything new and feel at home.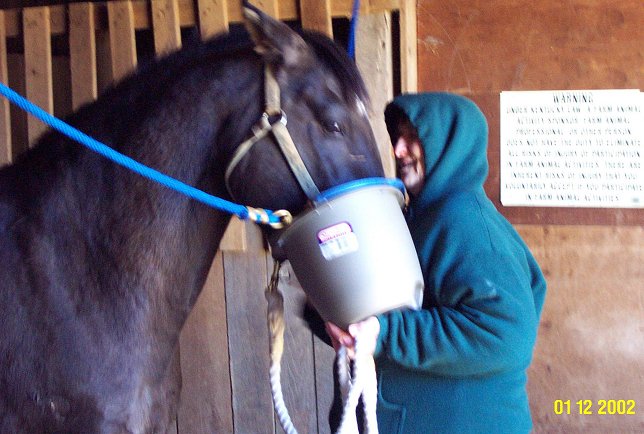 Dar loves his grain. He has been a good boy and feels he deserves the grain.
Just before this he almost knocked the bucket out of my hand, so I'm supporting it for him.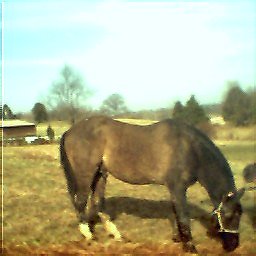 Dar in his new pasture.



Menu

Susan Paulton's Spanish Barb War Horse site
(History and recreation effort of the Spanish Barb War Horse of the Americas.)