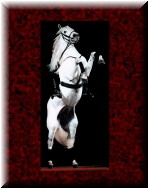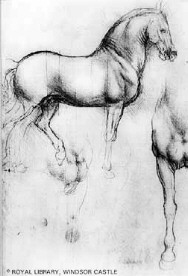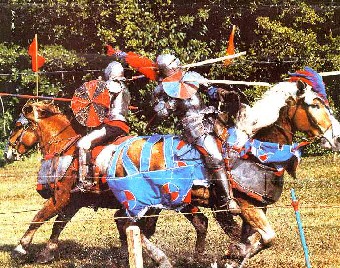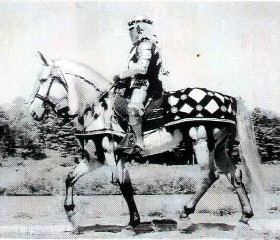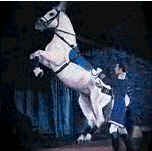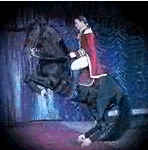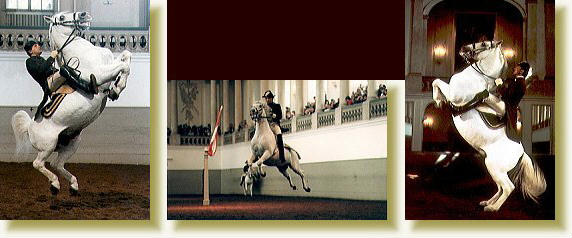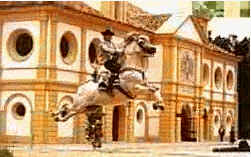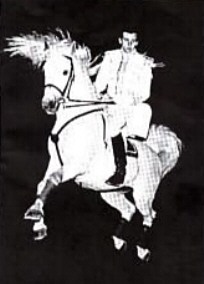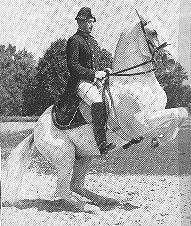 The drawing is by Leonardo daVinci
Music is an excerpt from "Lord Of The Dance" from Michael Flatley's CD "Lord Of The Dance" (Phillips)
Photographs are from:
The Spanish-Norman Horse Registry, Inc. - homepages at:http://www.spanish-norman.com
Photos of modern knights Jousting & animated gif of knights jousting from: -http://www.blackforestshires.com
and from http://www.faire.net/freelancers/ featured at the 2001 Equitana.
Roman Riding (sans chariot) at John F.Ivory Farms, Union Lake MI -
http://www.geocities.com/jfromanrider/
The Spanish Riding School in Vienna, Austria. - homepages at:http://www.austria-tourism.at/eindex/spanische_reitschule.html and
http://spanische-reitschule.com/english/welcomee.html Where I got the animated gif of the dressage rider.
The Royal Lipizzan Stallion Show courtesy of White Horse Productions - homepage at: http://www.lipizzan.net
Spanish Riding School in Jerez, Spain. - http://www.jerez.org/phpjer1.html